How to assemble the pony?
Easy to assemble, simply take the fully assembled head out of the box and attach it to fully assembled body,
then with a twist with the wrench provided, then zip the head to the bottom and enjoy.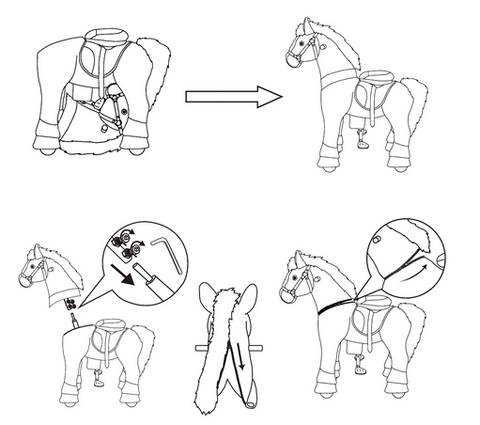 Click here to see an assemble video.
Back to Help Center.